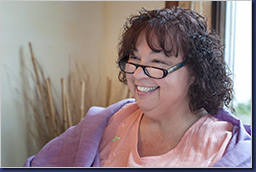 Amy Goldin
is the founder of COPA, Inc.: College Options in the Performing Arts, a consulting service that offers cutting edge information, resources and guidance throughout the college search and application processes.

Amy has over twenty years' experience working with students who have interests in studies and careers that range across academic pursuits, including STEM studies, Humanities majors, and a host of pre-professional areas of study. Calling on her own experiences as a New York State certified music educator and vocal adjudicator, as well as her life experiences as a performer, stage director, singer/songwriter, author, and parent of a child actor, Amy specializes in working with students who are exploring performing arts studies and careers
.

Amy is globally known as a subject matter expert in the field of college admission consulting. She works with students in the US and around the world, guiding them to explore college and university programs in the US and abroad. Amy presents webinars, workshops, and lectures for education professionals as well as for students and parents.
She was instrumental in creating the Performing Arts Special Interest Group (SIG) for the National Association for College Admission Counseling (NACAC) and regularly hosts NACAC workshops in Careers and the Arts.


In addition to degrees in Music Education from NYU and Queens College/CUNY, Amy holds the Certificate in College Admission Counseling from UCLA. She is an active member of these highly regarded music education and college advisory professional organizations: National Association for Music Education (NAfME), New York State School Music Association (NYSSMA), Nassau Music Educators Association (NMEA), Sigma Alpha Iota (SAI), Educational Theatre Association (EdTA), National Association for College Admission Counseling (NACAC), New York State Association for College Admission Counseling (NYSACAC), and Higher Education Consultants Association (HECA)
.



---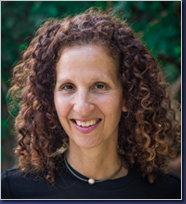 Barrie Raffel, a native of Southern California, moved to New York City where she earned a B.F.A. in dance from The Juilliard School and began an expansive, fulfilling career as a modern/contemporary dancer and choreographer. A devoted and expert yoga practitioner, Barrie is also one of New York City's premier yoga instructors.
(www.barrieraffelyoga.com)

Using her experience as both a performer and teacher of movement in many forms, Barrie works specifically with dancers of all styles and with all career and study aspirations, who are looking to continue their dance experiences and education, in some capacity, during the college years. She guides students to explore the unique qualities of each college dance and academic program, to determine which ones best connect with each student's own distinctive aspirations.

Barrie holds the UCLA Certificate in College Admissions Counseling and is a member of the Higher Education Consultants Association (HECA). COPA, Inc. is thrilled to have her on our college counseling team!